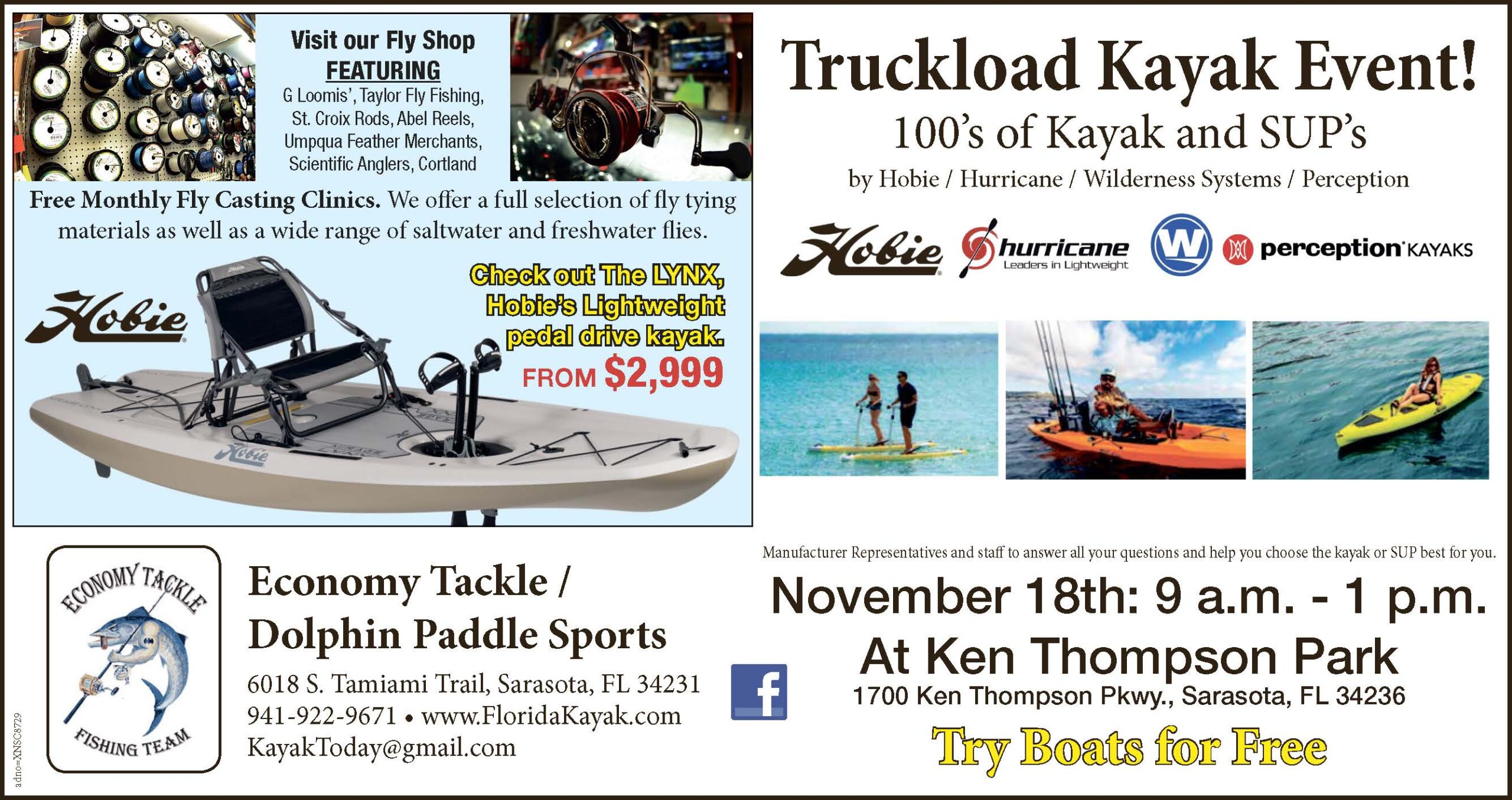 Are you an outdoor enthusiast eager to dive into new adventures this season? If kayaking or paddleboarding has been on your to-do list, or if you're looking to upgrade your existing gear, the Truckload Kayak Event Sale is an opportunity you won't want to miss. Get ready to unlock a world of exploration like never before!
Date: November 18th from 9am -1pm
Location: Ken Thompson Park
Time: 9am -1pm
Why You Shouldn't Miss It:
Wide Variety: The event will feature kayaks and SUP's for every skill level and interest. From pedal and paddle fishing kayaks to stable and family-friendly recreational kayaks, you'll have a multitude of options to choose from.
Expert Advice: Not sure which kayak is right for you? The event will have knowledgeable experts on hand to provide guidance and recommendations, ensuring that you find the perfect kayak to match your needs and goals.
Quality Brands: The event will showcase kayaks from renowned brands known for their quality and performance, such as Hobie, Wilderness, Perception and Hurricane. You can trust that you're investing in a kayak that will last for many seasons of exploration.
Event Highlights:
Kayak Demonstrations: Get up close and personal with the kayaks and test them out on the water to get a feel for how they handle.
Community Building: Connect with fellow kayaking enthusiasts and exchange stories, tips, and experiences. Make new friends who share your passion for the water.
Join Us for a Day of Fun and Savings:
Don't miss this chance to gear up for your next kayaking adventure without breaking the bank. Whether you're a solo explorer, a family seeking weekend adventures, or a group of friends looking for a new hobby, the Truckload Kayak Event Sale has something for everyone.
Save the date and join us! The paddling possibilities are endless. We can't wait to see you there, ready to get out on your next aquatic journey! So, are you excited to dive into the world of kayaking? See you at the Truckload Kayak Event Sale!