Kayakers may enjoy sailing!  Interested in still being on a kayak but sailing in the winds? The Hobie Mirage Tandem Island could be the perfect kayak for you with its timeless design and Hobie innovation. Sailing has never seemed so simple. When the wind blows, the Tandem Island flies across the water, powered by an expansive, easily tended mainsail.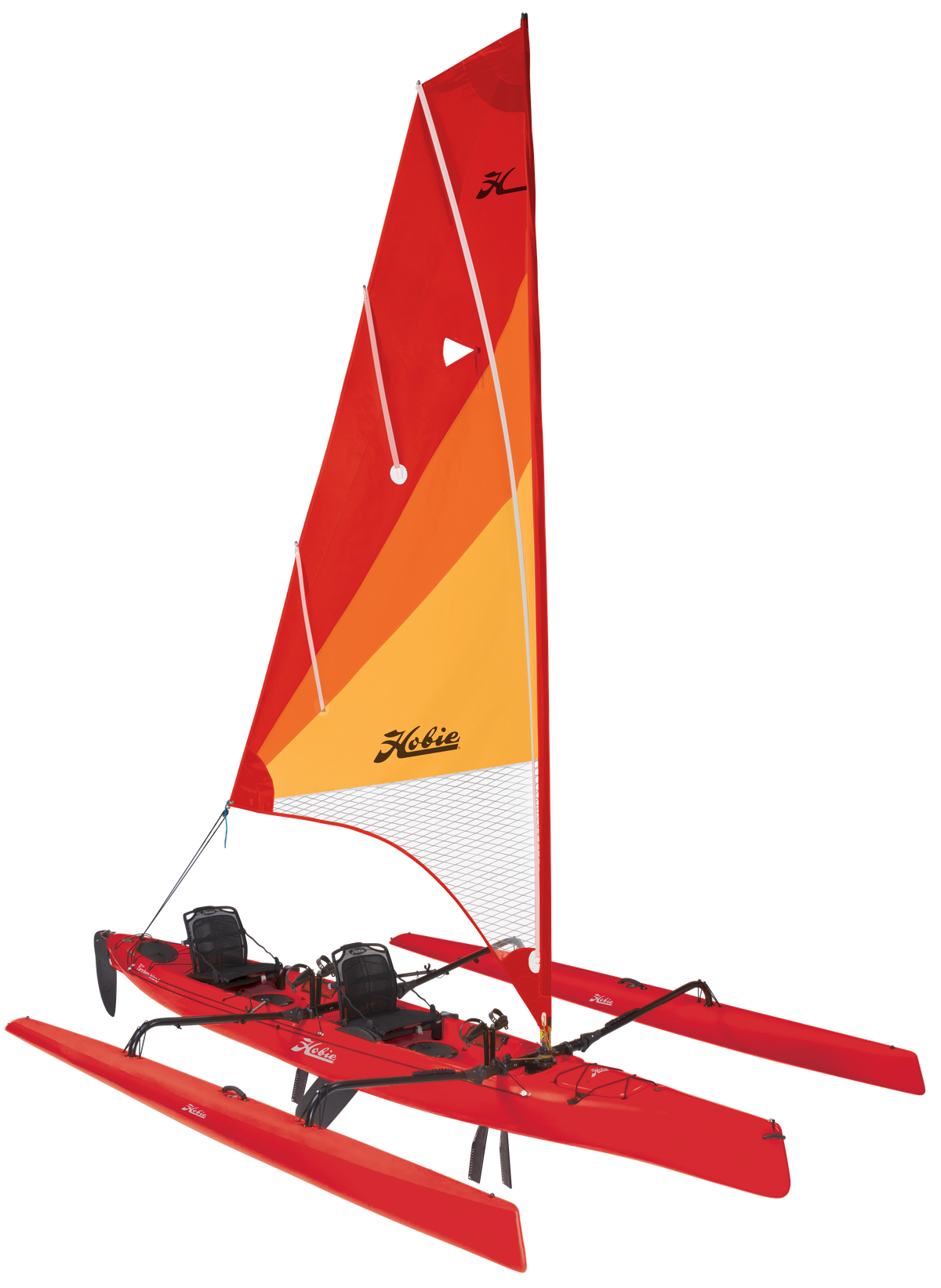 The Mirage Tandem Island offers a unique way to get out on the water by combining the power of the pedal with the force of the wind.  Designed for superior speed and performance, the Island delivers the most exciting experience imaginable from an approachable, easy-to-learn platform.  Built for sailors of any size and experience level, the Tandem Island offers an unmatched experience for those seeking fun family outings as well as adventurers looking to push the limits of man and craft. Simple to launch and beach, it's easy to get started but hard to want to stop. 
Now in stock, come by to see the Tandem Island in person. Still have questions or are hesitant, schedule a 1 hour sea trail private demonstration with George for a $100 charge that will be applied towards your purchase. Location will be determined by wind.  Call or stop by for more details.