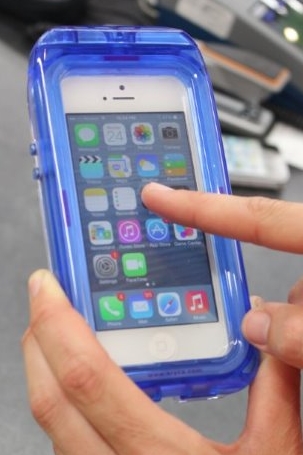 Aryca waterproof cell phone cases are here! Your cell phone good to have along, but only if its useful. Tucked away in a hatch, or at the bottom of a dry bag it can be a pain to get to, or at risk of being damaged or lost at sea.
Aryca waterproof cell phone cases are a great accessory to have when you're anywhere near the water.
Waterproof to 99 feet
Sand proof
Functions through touch screen
Lightweight
Shock resistant
Floats (lanyard included)
So go ahead. Take it to the beach. Drop it in the water. Capture that great picture, or video. Check your GPS. You've got all the benefits of your phone on the water. No worries.
For more info, and the guide to fit your model, check out their website: http://www.arycaproducts.com/