MYAKKA RIVER STATE PARK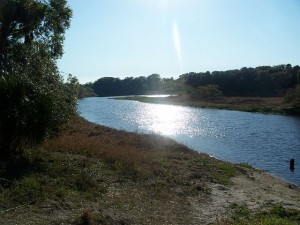 Myakka River State Park is home many unique and dynamic species of plants and animals. Here is another place to launch within the park.
Enter the park from State Road 72 and this launch is easy to find. After the Ranger Station, take the main road about 3/4 miles and off to the right you'll see a place for cars to pull off. Just after the pull off is a bridge.
To the right is a narrow path down to the water. If the parking area is full, you can stop, unload your kayak and then park along the main road.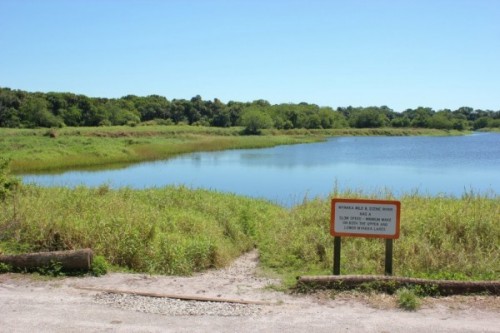 Notes:
When the water is high there is no problem, when the water is low, it is a muddy mess. But the paddle is well worth it!
Remember to get a Wilderness Pass if you intend to paddle south of State Road 72. Ask for details at the Ranger Station when you enter the park. The passes are free of charge, but limited in number per day.
Directions:
From Exit 205 and I-75 go east on Rt. 72 for about 8.5 miles
to the Park entrance (on the left). There is a fee to enter the park.