What happens when you buy an inflatable paddleboard from us? Well, you get the best service! You get the best products! You also get the best selection! We have been serving the area since 1948 with competitive prices, and impeccable service. You won't be disappointed.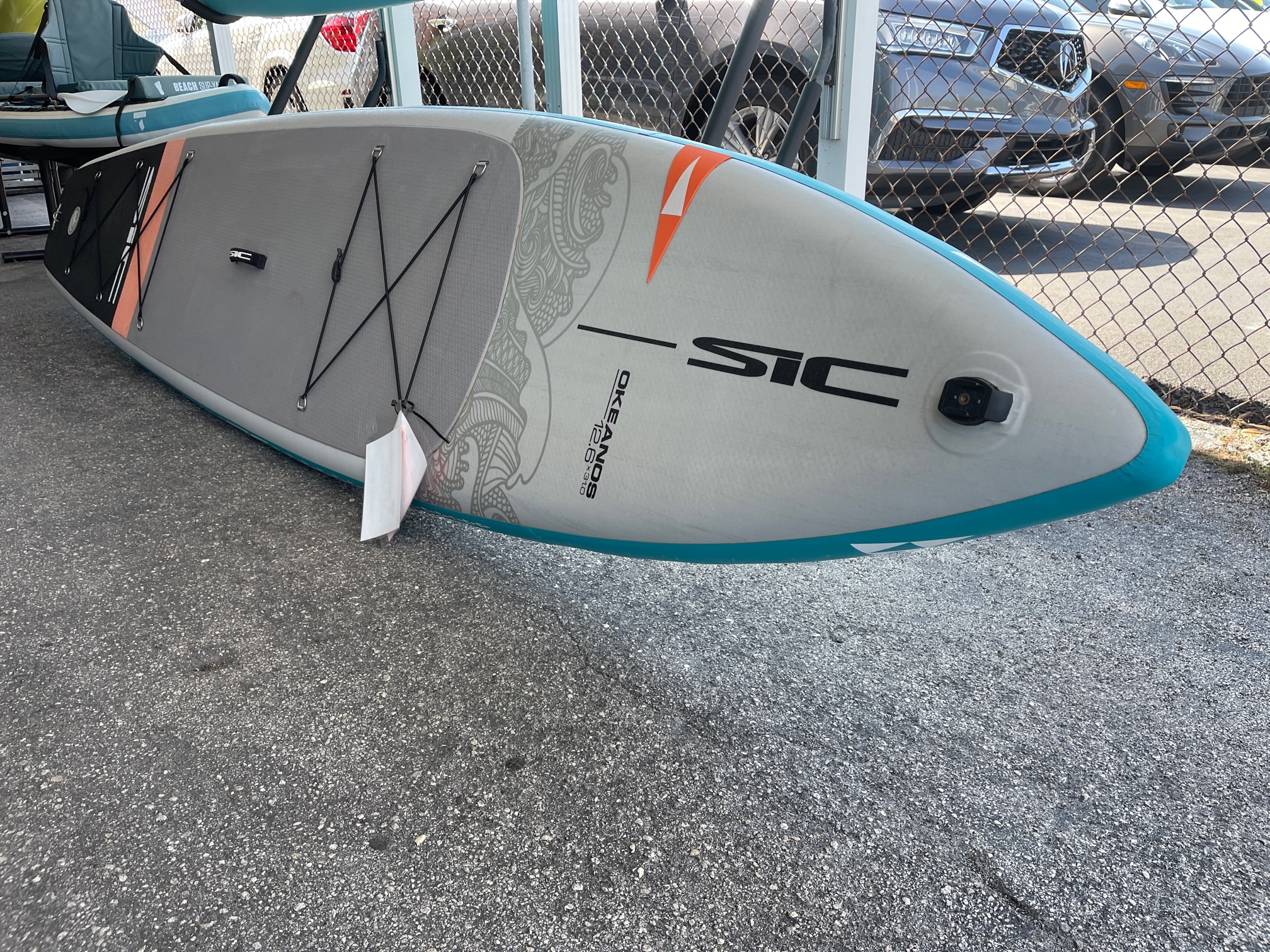 Our paddlesports center is one of Florida's finest, there are so many to choose from.  Our stand up paddleboard selection includes Tahe, Bic Sport, Sic, and Hobie. When you purchase an inflatable paddleboard from us, you can rest assured that our knowledgeable staff will guide you every step of the way, so you'll be sure to know what to expect, and if you are to run into a problem, or have any questions about your purchase, or prior to making one, we have the answers!
We strive to keep our prices as competitive as possible, this makes it easy for you to keep coming back to us. We have what you need at the right price. Keep an eye on our website and our Facebook page to be sure not to miss it when we have a sale, or discounted prices.
We also have demo days you don't want to miss out on. This is the perfect time to get your feet wet, and try out that perfect board, see how they work, and give it a try before you buy! Our demo days are on Saturday's, and when you schedule one in advance, you can be sure to give one of our inflatable paddleboards a try! We look forward to helping you find your next board! Please call our store at (941) 922-9671 for information, dates, locations and to make a reservation. Contact us or visit today and experience the Economy Tackle/Dolphin Paddlesports difference! Between our friendly faces, our expert advice, and our wide selection of inflatables, you won't be disappointed!