Hobie keeps reinventing themselves over and over again. They are innovative and revolutionary in both their design and their craftsmanship. This is why people buy Hobie Kayaks, and why they buy them again. Hobie's features are unmatchable as well, and they just keep getting better with each new model that comes out! Let's see what makes them stand out from the competition.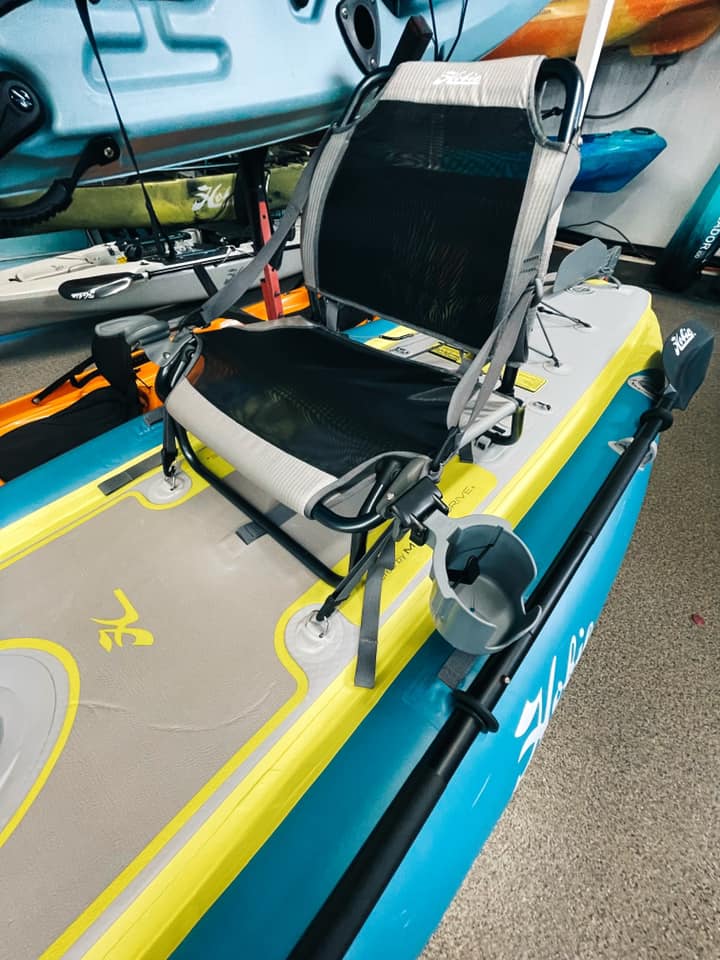 With Hobie products, you're not limited to just one sport, even when you buy a kayak. Did you know that when you buy a Hobie fishing kayak, one of the unique features you are buying is a fishing kayak, a kayak that you can paddle, you can pedal with their mirage drive system, and a kayak you can sail, yes sail! They have the ability to attach a sail kit on some of their latest models. How fun is that?
Hobie's features include versatility in their kayaks alone makes them desirable by many as well as making them the right choice for every adventure on the water. You don't have to be an experienced angler, or even an angler at all to enjoy one of their kayaks. You can use a regular Hobie kayak, or even use one of their paddleboards. With Hobie, it's all about getting out on the water, enjoying your time there and being comfortable while doing so. 
Speaking of being comfortable, who wants to sit in a kayak for hours on end and be uncomfortable? Their premium seating is available to keep all users comfortable, as well as higher up to see in the water better, this is available on paddleboards too! 
They make performance simple. It doesn't have to be hard to be good. Even the most inexperienced kayaker can maneuver a Hobie kayak. 
Don't buy online, come into our store where you can see them for yourself. You are also able to speak to experts in the field, ask questions, and learn a little more about them! If you would like to try one out, call us to set up a demonstration!