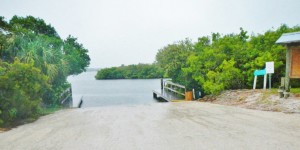 Sarasota Florida boasts an innumerable number of natural sights that draw in millions of visitors every year. The white sandy beaches, the myriad mix of exotic animals coupled with the locals' welcoming attitude continues to snare hearts and minds across the world. Activities can range from swimming, snorkeling, canoeing, kayaking and many more. For our kayaking visitors Economy Tackle/Dolphin Paddlesports has put together a handy guide on the top 3 Sarasota kayak launch sites in the area.
Turtle Beach
The Turtle Beach kayak launch site is a paddler favorite due to its easy access to the Jim Neville Preserve. The preserve is located close to the famous Siesta Key area inside Little Sarasota Bay. The preserve is an island named after renowned Sarasota Environmentalist, Jim Neville. You can expect to see a variety of birds from Pelicans to Egrets to Herons and many more. Marine animals are plenty as well from dolphins to manatees to different types of fish. The paddling trail passes through 35 acres of uninhabited land teeming with a wide range of life only mangroves seem to be able to support.
Buttonwood Harbor
We are just getting started on our journey of Sarasota kayak launch sites. Next up we have Buttonwood Harbor. Buttonwood Harbor is a perfectly hidden launch site that boasts some of the best fishing in Sarasota according to the Kayak Anglers of West Florida. The fish species that call this harbor home vary widely and include snook, red fish, mackerel, blue fish, and many more. Economy Tackle/Dolphin Paddlesports has a page with directions on how to find this hidden gem of a Sarasota kayak launch site.
Myakka River State Park
We saved the best of Sarasota kayak launch sites for last. Myakka River State Park is one of the oldest state parks in Florida and boasts multiple launch sites. The Myakka River is a designated Florida Wild and Scenic River that flows through such varied surroundings such as wetlands, prairies, hammocks and pinelands.  We recommend bringing plenty of supplies as this is one area that begs to be explored and may take up your entire day. The first launch site can be found immediately after the Ranger Station in the parking lot for the picnic area next to Route 72. We have directions for the second, third and fourth Sarasota kayak launch sites to give you plenty of options.
If you need more directions or information on Sarasota kayak launch sites give your local experts, Economy Tackle/Dolphin Paddlesports a call today at (941) 922-9671 or send them a quick message by clicking here!