There are pro's and con's of paddling alone. Of course you shouldn't paddle alone if you're not comfortable paddling anyway. And you should never paddle alone in inclement weather. Sometimes it's just nice to get out on the water, enjoy the sounds of nature, and enjoy the solitude of it all.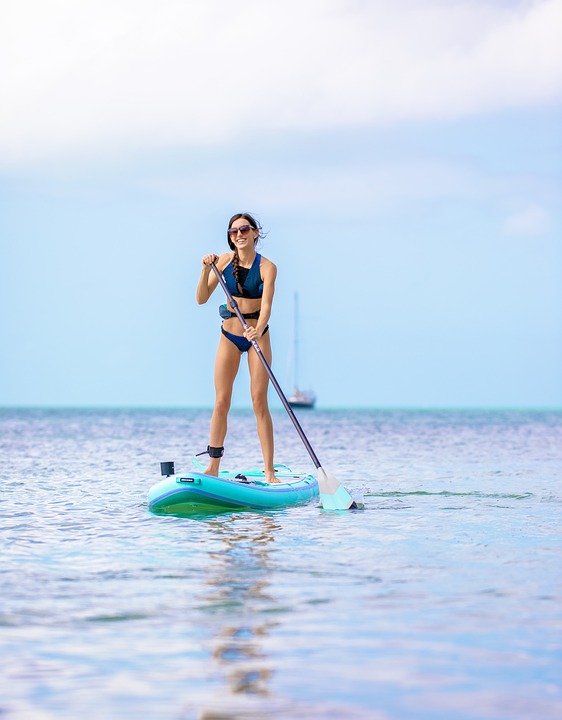 It's important to balance the risks of paddling by yourself by taking some important safety measures before taking off.
Never paddle alone in waters you aren't familiar with. Always go someplace you've been before so you're comfortable, and have a lesser chance of getting lost.
Don't paddle alone if you're not experienced.
Check the weather forecast before launching, be sure that the seas are ideal for paddling, and that there aren't any storms in the area.
Always inform someone of where you're paddling. Let them know when you're leaving, when you should return, and what course you will be taking. Also give them a cell phone number where you can be reached.
Bring a cell phone with you on your paddle, and be sure it's attached to your PFD (personal floatation device) so should anything happen, it isn't sitting on the bottom of the ocean floor when you need it the most.
Don't forget your safety gear, including a PFD.
Bring plenty of water, sun protection, food, and appropriate clothing in case you do get wet, or stuck on the water for longer than you anticipated. Keep the extra clothing in a dry bag.
Practice getting on your paddleboard or kayak from the water, should you fall off of it, at least you can be more comfortable getting on it from the water.
Regardless of what happens, stick with the plan that you've made. This is where your contacts expect you to be, so stay there so they know where you are.
Economy Tackle Dolphin Paddle Sports has a wide variety of kayaks and stand up paddle boards, as well as plenty of gear to keep you safe and dry for all of your paddling adventures!