If you enjoy kayaking, and enjoy fishing, you should checkout kayak fishing. It's a great way to enjoy the best of both worlds. If you're new to kayak fishing, check out our tips below, they're great for beginners.
Kayak fishing is a great way to get on the water, and in remote areas of Sarasota you can't get to with a bigger, powered boat. They're also great because they're quiet, so it is a lot easier to sneak up on fish in them. There is a bit of a learning curve, but once you've got it, you've got it.
Once you're ready for a new adventure, there's no better way than to do it with kayak fishing. Hobie has a great line of fishing kayaks ready to get you going. Their kayaks are wide, making them nice and stable. You'll want a stable kayak to fish on.
Some of their kayaks even come equipped with rod holders. This is a must for any serious fisherman. They're perfect when you want multiple lines going at once, or even just to hold while you're getting to that special spot.
Another advantage to Hobie kayaks is that they come with elevated seats. If you've been on a kayak, you'll have noticed that you're close to the water. Having an elevated seat is an advantage while fishing. It gives you that extra line of sight, and can help to keep you just a bit dryer.
Speaking of staying dry, prepare to get wet while fishing on a kayak. So you'll want clothes that dry a bit easier. We carry a vast selection of technical apparel and gear to help keep you dry.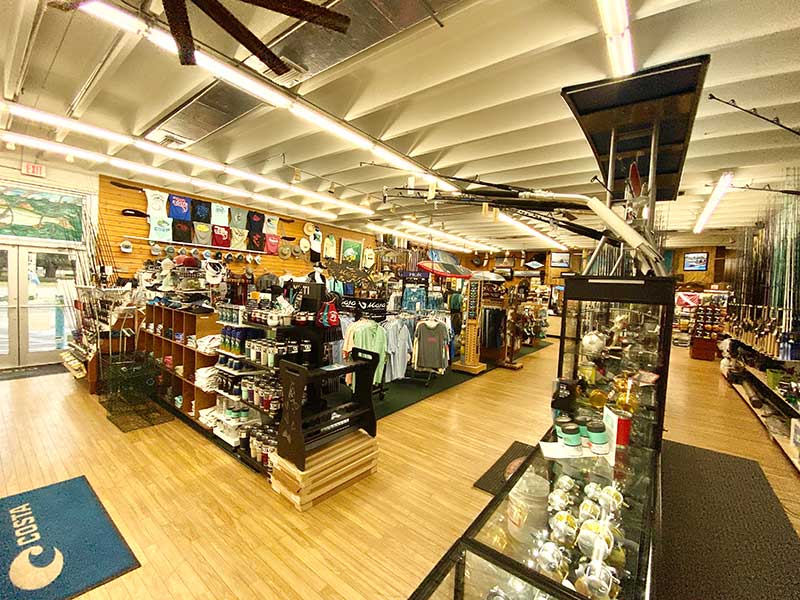 Since you'll be out on the water and in the sun, you'll also want to protect yourself from the elements while you enjoy your on-water experience in comfort and style.
If you want to take the sport up a notch, go for a kayak with pedals. This keeps your hands free, making it easier to fish! Otherwise, practice casting and paddling with one hand!
Kayak fishing is a great sport. Call or visit us today. We have been serving the Gulf Coast and beyond since 1948!