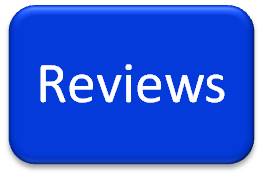 Economy Tackle/Dolphin Paddlesports has been servicing the Sarasota area since 1948, that's 69 years going on 70! But more often than not, the longevity of a business is not the proof of its service. Few opinions are more solid than past clients. We at Economy Tackle/Dolphin Paddlesports pride ourselves in having the highest quality service in the area.
But don't take it from us; take it from our past satisfied customers:
Economy Tackle/Dolphin Paddlesports Google Reviews – 4.6 out of 5 stars with 115 reviews
"FABULOUS experience…LOVE our kayaks!!! We would highly recommend Economy Bait and Tackle if you are looking to buy kayaks.  Customer service is first class all the way!!!! We dealt with Kelly quite a bit, and she was absolutely terrific!!!! After telling her what our needs were, she recommended kayaks to us that we absolutely love!!!! "– Angie B.
"The experience was amazing! The whole staff was so knowledgeable and helpful in helping us buy our kayaks! Also went to a demo day to narrow down length. We are also considering taking a lesson. These guys really rock!" – Joanne Y.
"We recently purchased a Hobie Mirage Eclipse at Economy Tackle/Dolphin Paddlesports. Ashlee and Kelly helped us out and they did a fantastic job. We needed to strap the board to the roof of our car to endure a windy drive over the Skyway Bridge, and these two ladies made sure that board was completely secure. They were informative, helpful and nice to deal with." – Wilder W.
These and many other Google Reviews for Economy Tackle/Dolphin Paddlesports can be found here.
Economy Tackle/Dolphin Paddlesports Facebook Reviews – 4.7 of 5 stars with 104 reviews
"Great place! We bought a Hobie i11s and absolutely love it! Their demo days are extremely helpful in finding the best equipment, but even better is their awesome service!" – Beth M.
"Good tackle selection and great advice. You'll find someone in there that will get you headed in the right direction." – Geoff O
"I stopped in today with what I thought was a Hobie drive system that needed new masts and fins. The guys in the parts department took my drive straightened the mast and tightened things up for free. I will definitely be doing more business with them in the future" – Scott H.
These and many other Facebook Reviews for Economy Tackle/Dolphin Paddlesports can be found here.
Do you have feedback you would like to send Economy Tackle/Dolphin Paddlesports? Leave us a review by clicking the following preferred review platform:
You can also call Economy Tackle/Dolphin Paddlesports directly at (941) 922-9671 or send us a quick message for feedback or help.