Join us for our Kayak and Hobie Eclipse Demo Day this Saturday October 7th, from 9:30 am to 12:00 pm at Ackerman Park in Sarasota.  Try any of our selection of over 35 kayaks and both sizes of the Hobie Eclipse.  Pedal, paddle, compare, and discuss them with our staff.  A few minutes on the water can provide a good feel for the kayak.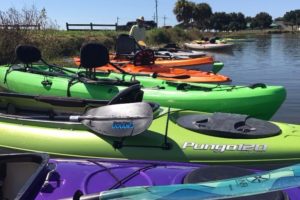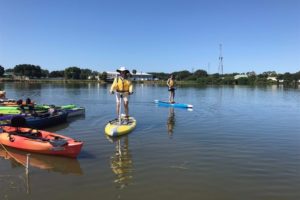 Remember water shoes, drinking water, and sun protection!
If poor weather is a possibility this weekend, you may call 941-922-9671 to confirm Friday evening before 7:00 pm or Saturday morning after 8:00 am.
Directions: Exit off of 75 at the Fruitville exit (210), and head east on Fruitville Rd. for 2/10th's of a mile to the light. Turn right on Coburn Road and proceed to the lake just down the road on the right.
Click here to sign up for a kayak or sup class! 
Come try the Epic V5 this Demo Day!!!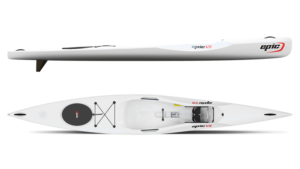 The Epic V5 is surfski style kayak from Epic Kayaks.  This 15′ sit on top is easy to paddle, extremely efficient, and just as stable as a standard touring kayak.  The V5 comes in two lightweight composite layups, the Ultra and Performance, as well as the extremely durable Rotomolded layup.

The excellent stability of this kayak allows beginners to paddle with confidence while experienced paddlers will appreciate the compact design.  This short, stable surfski is ideal for use in the rough conditions found on the Gulf during windy days.  The sleek lines, comfortable surfski cockpit, and unmatched performance rooted in the Epic brand make the V5 a top choice for those interested in learning how to downwind paddle and those looking to play in the surf zone.

The V5 comes standard with an under hull rudder, however, an optional kick up rudder can be added to the Rotomolded version with no modifications needed.  This style of rudder allows the V5 to be paddled in shallow or rocky areas.
Big Savings on BIC SUP!!!
Now is the time to save on BIC Paddleboards.  We have clearance boards in stock and there is big savings o be found while supplies last.  We have many models and colors to choose from and prices starting as low as $799. Boards include the BIC AceTec 10'6″, AceTec 11'6″, Wing 11′, and Wing 12'6″.  We have many other boards from other manufacturers in stock as well so come by and let us find the board that is right for you.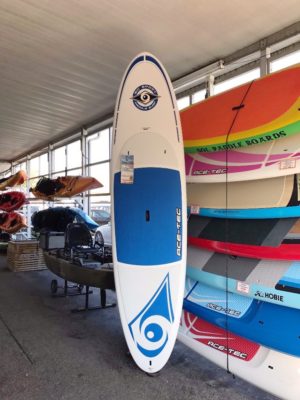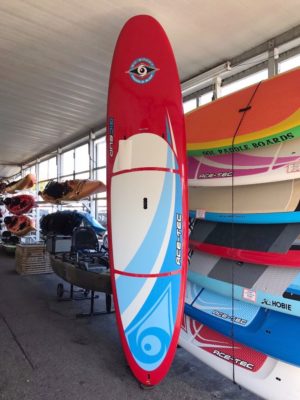 Hobie Eclipse Demo Day 10/14/17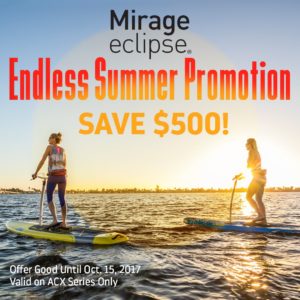 Join us for our next free Demo at Bird Key Park in Sarasota on Saturday October 14th.  We will have the Hobie Eclipse, the pedal powered standup board from Hobie, as well as the I-11s inflatable ready for you to try.  Pedal, paddle, compare, and discuss them with our staff.  A few minutes on the water can provide a good feel for a kayak or sup.  The Demo will be from 9:30 am and 11:00 am.
Directions: Take Hwy 41 to Downtown Sarasota and head west towards Lido Key.  Bird Key Park is on your right just after you come off of John Ringling Bridge.