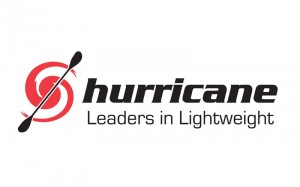 You should buy a Hurricane Kayak today. Let us tell you the myriad of reasons why we can be so confident in making such a direct statement. Hurricane Kayaks is a relative newcomer to the kayak market founded in 1998 in Warsaw, North Carolina by a group of kayaking lovers. They quickly rose to be a prominent player in the kayaking industry to their end-user focused mission. They didn't waste a second as they introduced features aimed at maximizing the enjoyment of kayakers' time on the water.
One of the biggest complaints users had at the time of Hurricane Kayak's launch was how heavy most standard kayaks were at the time. This made it difficult to move them to their chosen launching points as well as transporting them from one point to another. If you had any issues you almost need a special lift to transport your kayak for repairs or up-keeping. Hurricane Kayak decided to build their kayaks using a lightweight thermoplastic known as Trylon. Sometimes lightweight can mean easily damaged, but not in this case. Hurricane thermo-forms all of its kayaks to ensure durability coupled with both UV and scratch resistance.
Kayakers are notorious for having unique preferences when it comes to how they choose to kayak. When you're exploring all that the water has to offer you want an adjustable seat, super-stable navigating experience, different ways to row and so on. Hurricane Kayak took a note and released a variety of kayak styles to fit any kayaking style.
Do you want a hands-off cruising experience on the water? Try the Skimmer 120 Propel with the tried and true Propel Pedal Drive system. Do you prefer comfort while you traverse the waters? The Santee 120 Sport is designed for extreme comfort couple with exceptional maneuverability! Or do you prefer something a little more freely forming that gives you the flexibility to upgrade it as your tastes and preferences grow? The Sojourn 135 is your answer. It has exceptional space at both the bow and stern for any gear you want to bring on the water with you.
Call your local experts, Economy Tackle/Dolphin Paddlesports, to demo your future Hurricane Kayak today at (941) 922-9671 or send them a quick message by clicking here!