Kayak fishing has come a long way since it first became popular with anglers. Today fishing kayaks have become slimmer, quicker, and yes, lightweight. They have become adaptable, have many add on features, and some even give you the capability to stand up, or pedal them rather than use a traditional paddle. But here we're going to look at the benefits of a lightweight fishing kayak.
When you start looking for a kayak to use as a fishing kayak, the first thing you're going to look for is its fishing capabilities. After that, you want to choose one that is lightweight, why? Because when you're using a kayak for fishing, you typically aren't going out into open water, or someplace that is easily accessible.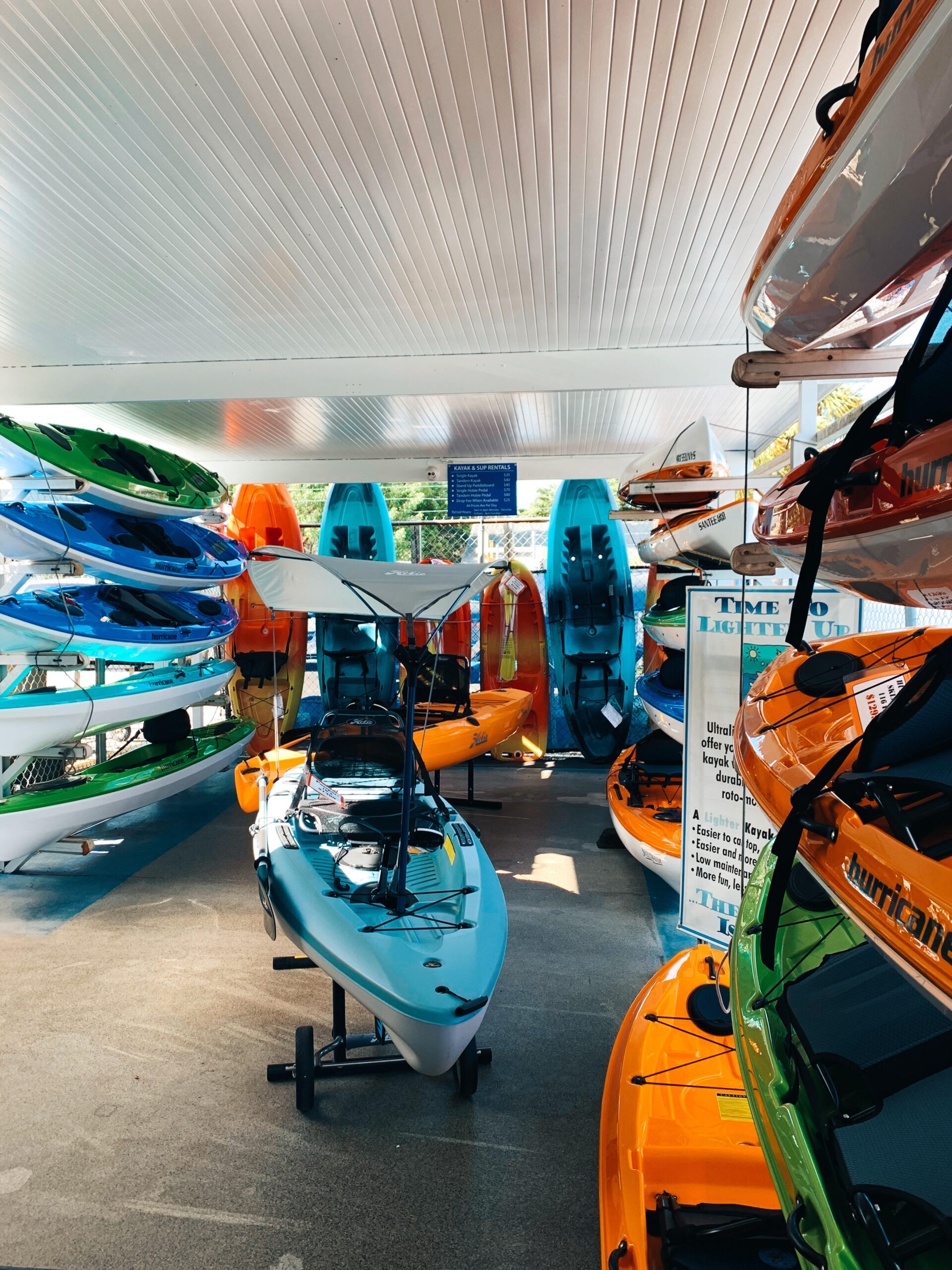 Portability
Because kayak fishing is something that is often times done in remote areas, having a kayak that is easily lifted onto a car is a must. Yes, you could be a strong person, but putting a kayak on top of a car, or truck, alone without scratching it is a feat. Having a fishing kayak that doesn't weigh a lot makes the task that much easier.
Speaking of remote areas, carrying a kayak down a rocky trail, wooded area, or beaten path is a lot easier when the kayak is lighter too. More than likely there won't be a kayak launch when you get to the water either.
Quick Start
Having a lightweight kayak allows you to get off to a quick start. If you've ever kayaked before, you'll know that those first few strokes to get you started are always the most difficult. One of the benefits of a lightweight fishing kayak is that those first few strokes will get you going right away, saving your back at the same time. Perfect for when you see a fish jump out of the water and want to fly over there quickly.
Check us out, Economy Tackle Dolphin Paddlesports, your one-stop shop in Sarasota for fishing supplies, fishing kayaks and paddlesports! Serving the Gulf Coast since 1948. Our staff is here for you to answer all of your questions about kayaks.